Reviews
Mr. Gutter is the leading gutter installation, repair and cleaning company that services all Cities in Orange County, California. We specialize in residential gutter products and services for homeowners, while also providing professional services to commercial businesses. We are recognized for providing superior gutter installation projects at highly competitive prices. Below are just a handful of glowing reviews from our highly satisfied customers in Irvine, Yorba Linda, Laguna Niguel and Mission Viejo, California, just to name a few areas that we proudly serve.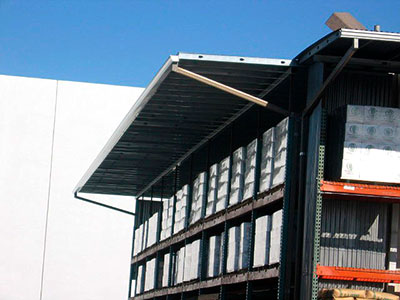 Dear Mr. Gutter,

We would like you to know how impressed and happy we are with your services and product. It was a great experience to have you estimate and install the rain gutters. We enjoyed your professionalism and your politeness. We definitely refer anyone we know and need your services.

Thank you,

John and Judy Evans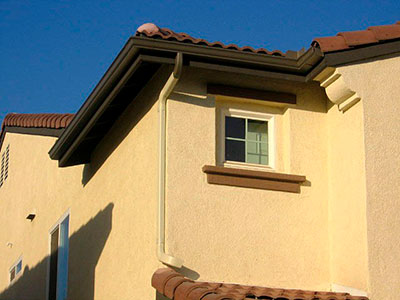 Dear Mr. Gutter of Mr. Gutter OC, Inc:

We just wanted to say "Thank You" for the wonderful job you did for us. We never would have thought that the rain gutters would have added an extra dimension to the look of our home but they did.We were so pleased how you accommodated our unique problem areas like the sloping deck and extra-wide fascia boards. Thank you for the friendly and courteous demeanor of you and your helper.

Richard and Joan Kuder


Mr. Gutter,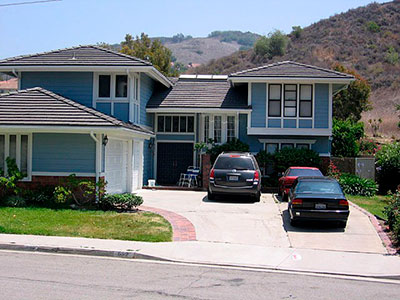 Just a note to let you know it was a pleasure doing business with you at Mr. Gutter. From the quote, to the scheduling, to the actual installation of the gutters, it was a great experience- what you promised, you delivered. You did a very clean installation at my home and the gutters look great. Clearly, what separates your service from your competitors is your strict attention to detail, your customer service, and your very competitive, value pricing.

Bottom Line: If you want the job done right, the first time, as promised - always choose Mr. Gutter OC, Inc.

Thanks again,

Mike Jasiewicz
Laguna Niguel, Ca 92677



Mr. Gutter OC, Inc did an excellent job on my 1,500 SQ Foot home. Mike is knowledgeable, efficient, and reasonable in the application of rain gutters and downspouts.

The ends of the gutters were doubled sealed to prevent leaks.

I would recommend their work to anyone.

Nancy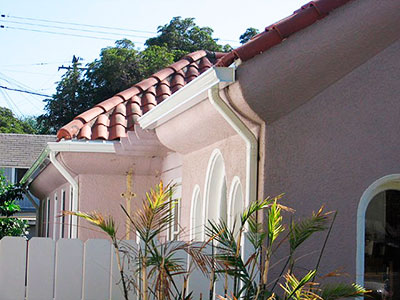 "Would highly recommend Mr. Gutter OC, Inc to anyone requiring rain gutter services. Service was performed with the utmost professionalism and lowest price than other companies giving us estimates. We particularly commend Mr. Gutter Marceaux who gave us professional advice and recommendations on the condition of the existing rain gutters, keeping cost and customer budget at the forefront and not "overselling" services or unnecessary replacements. We are truly grateful to him for his expert advice in keeping the cost of the project well within our budget, and inspiring us with confidence that the job would be done at the lowest price possible and minimum of inconvenience. His crew removed the old gutters and installed the new ones efficiently, on schedule and in record time and left our property in a clean and orderly condition, removing all debris so that we did not have to do any cleanup whatsoever after they finished the job and overall are very satisfied with your fine services."

Irvine, CA. Seamless Metal Gutter Installation.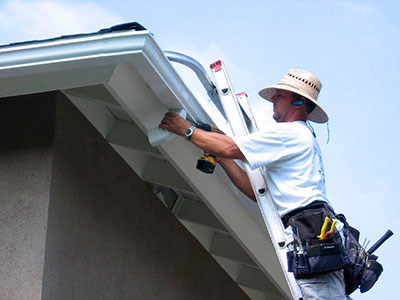 "The installers did a great job, even going back over a particularly hard area to make certain it was tight and looked appealing from the street. Very clean and professional."

Laguna Niguel, CA.
Seamless Metal Gutter Installation.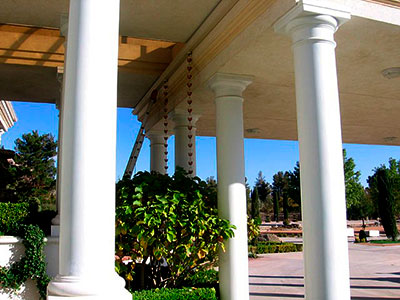 "Did a good job in providing sound suggestion instead of trying to spend more of other people's money."

Fullerton, CA.
Galvanized Gutters Installation.



"Excellent service, clear concise work plan and competitive rates, have already recommended this company to many others in the neighborhood."

Santa Ana, CA.
Seamless Metal Gutter Installation.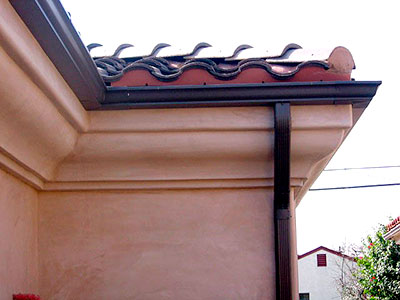 "He showed up when he said he would and did the work as agreed. I had kind of an awkward installation because of the way the roof was sloped. He was able to propose a gutter installation which worked - something several other gutter contractors were unable to do."

Buena Park, CA.
Seamless Metal Gutter Installation.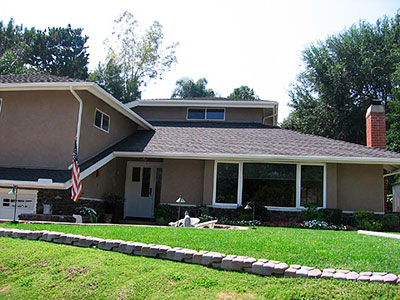 "Mr. Gutter was professional and did exactly what he said he would do for the cost quoted. My gutters were repaired, nails were checked and replaced and cleaned for an extremely reasonable fee."

Mission Viejo, CA.
Cleaned Gutters and Downspouts.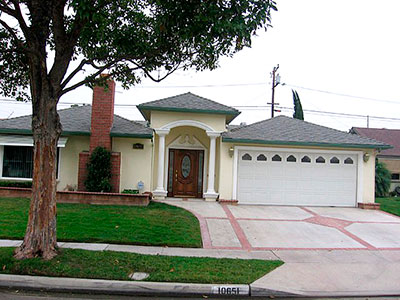 "Arrived on time. Made some good recommendations. Written estimate in detail & completed work on time & within dollar amount of estimate. A good southern gentleman."

Orange County, CA.
Seamless Metal Gutters Installation.
"check out some more gutter installation