About Us
Mr Gutter is fully licensed, insured and up to the task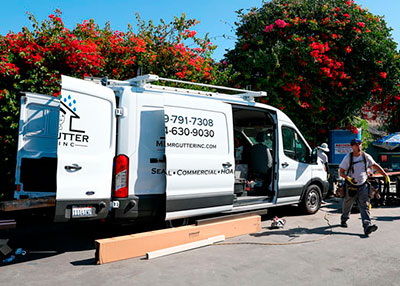 Mr Gutter OC, Inc is proudly woman-owned and family-operated. Owners, Matt & Krissy Krupp, are the husband and wife duo that believe in bringing family values into every project. Brothers, cousins, and even best friends make up our amazing team that's ready to make your rain gutter dreams come true. From your first phone call to our office, to the last day at your home, we strive to deliver the best customer service and the best product that Orange County has to offer. Check us out on Yelp!

View Our CA Contractor License Detail »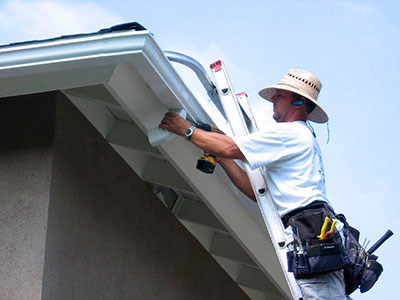 Mr Gutter OC, Inc is dedicated to the former business Mr. Gutter, Inc and former owner Michael Marceaux. Mike's legacy of 15 years in the industry was passed on to Matt Krupp through on-the-job mentorship. Mr Gutter OC, Inc was formed after Mike's retirement and strives to pass on the same quality and standards that Mr. Gutter is known for.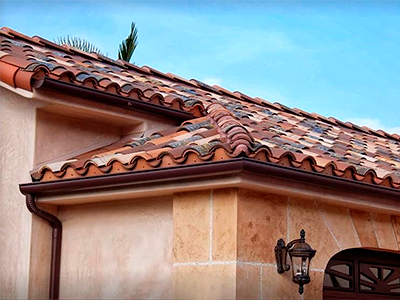 Mr. Gutter OC Inc. is an expert in all gutters, including 6-inch and 7-inch gutters, bespoke aluminum seamless gutters, half-round, and round downspouts, gutter guards, drains, and splash blocks. We take great pride in our experienced, courteous, and professional team, who work to make the installation process easy and hassle-free from start to finish. We've worked on businesses and homes across Anaheim, CA. After manufacturing and installing innumerable rain gutter systems with no restrictions on sizes, materials, or designs, we have established a stellar reputation. Our experts use their years of expertise to provide what you need per your local environment. We know all the technical steps involved in installing copper gutters or aluminum seamless rain guttering systems, so if you want features that will endure for a very long time, contact us - your local gutter installation contractor.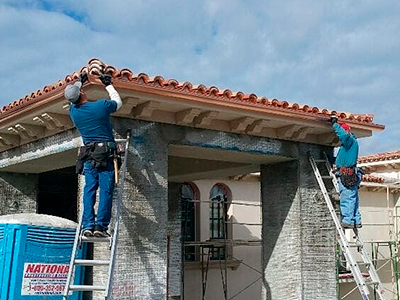 Thanks to our expertise and tools, we can install durable and attractive seamless guttering systems. Our team can customize solutions to fit your vision for your home or place of business. We can provide top-notch, custom gutter installs since our company has been in this field for quite a while. Additionally, we offer gutter cleaning and maintenance services, which are essential to preserving their outstanding state for a more extended period. Our business operates with integrity and honesty, putting the needs of our clients first in all we do. Every time you employ us, we go above and above to create tailored solutions that maximize your investment. We provide a wide range of guttering services, including copper gutters, seamless aluminum gutters, custom gutters, baked-on enamel colors, and various gutter profiles. As mentioned, we also offer excellent scheduled gutter cleaning and gutter maintenance services to residential and commercial clients.

We at Mr. Gutter OC Inc., as the top gutter installer and maintenance service provider in Anaheim, CA, will always adhere to the highest quality standards and we will provide you with top-notch services. Call us now at 949-791-7308!